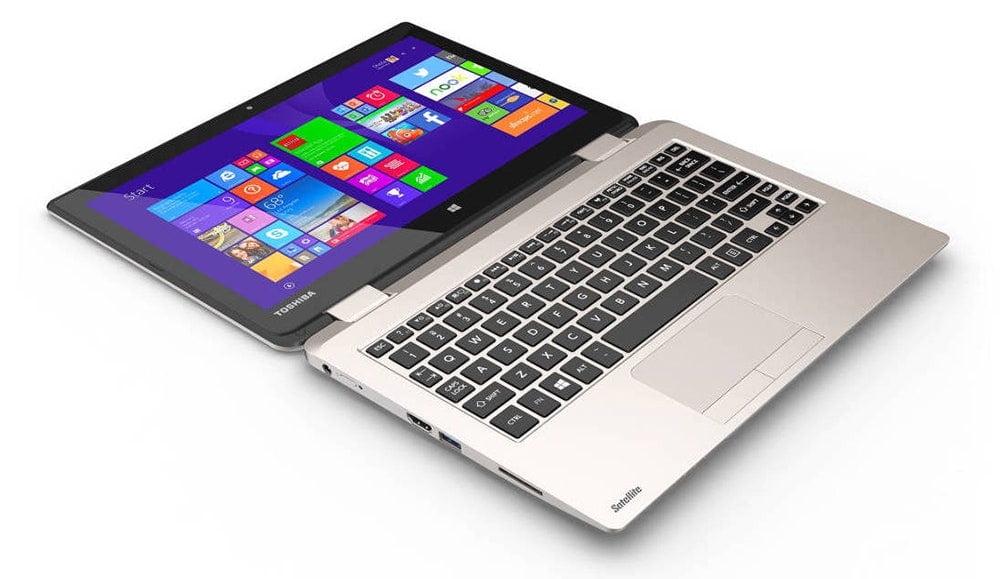 Best Toshiba Repair Service
Best rated laptop repair service centre near your
4.8 avg rating from over 6k laptop users in Dwarka, Gurgaon & nearby locations

Call @ 8826073373 to FIX
---
Tired of different types of Toshiba Laptop issues? No better time to consult with Suraj Computers to fix it under 48 hours ( 101% guarantee ).

We are a team of certified laptop technicians offering best-in-class Toshiba laptop repair services in different locations such as Gurgaon, Dwarka, and South-West Delhi. Talk to our experts now!
Let's FIX your Toshiba Laptop 🤙
---
How To Book A Toshiba Laptop Service With A Call?
Click on Call Now button & tell us your issue.
Pick a service time slot.
Our laptop expert will call you and fix your Toshiba at your home, office, or any preferred location.
---
Types Of Toshiba Laptop Servicing Offered By Suraj Computers
Screen Repair
Facing crack, hinge or related issues with the screen? You can call us to fix it within a limited time.
Keyboard Repair
Any problem with keys or the whole keyboard. Don't worry, we can repair or replace it with Toshiba verified spare part.
Charger Repair
We fix, replace & offer Toshiba laptop chargers for all models.
Battery Repair
Suraj Computer holds expertise in battery repair or installing new Toshiba laptop batteries. Whether it's low backup, fast-draining , or not charging . We can fix it in Gurgaon & Dwarka.
Startup Issue
Laptop not starting or similar issue.
Hard Disk Issue
Not responding, detecting, backup or any similar issue related to any Toshiba laptop.
Motherboard Issue
Sometimes Motherboard creates issues in starting your Toshiba laptops . This is a problem with the power regulator IC and other small components of the motherboard. Suraj Computer can fix it. We have certified chip-level engineers to fix any issue related to Motherboard.
Hinges & Body repair
We also repair broken laptop hinges & bodies at the best cost on the market.
Toshiba Laptop Customer Care & Email
You can contact Toshiba India customer care in case your laptop is under warranty.
0124-499 6600  (For general Enquiry/ Grievances)
915 202 8153  (10 am – 6 pm, For all storage products, Hard Disk Drives)
080-2519 0800  (Mon-Fri 9 am – 5 pm, For SSD, Micro SD, Flash products, Laptops)
Toshiba India Registered Office
C/O Perfect Accounting & Shared Services Pvt. Ltd.
E-20, 1st & 2nd Floor, Hauz Khas,
New Delhi-110016
0124-4996600
Fax: 0124-4996611
Toshiba Headquarters
1–1, Shibaura, Minato–ku, Tokyo, Japan
Why Toshiba Laptops?
Toshiba has launched its first laptop in 1985 . The company is a leader in chip & storage equipment in the world. So far, Toshiba has sold 100 million laptops and notebooks.
Why Pick Suraj Computers For Toshiba Laptop Service?
We are the only Toshiba laptop repair shop in Delhi & Gurgaon. We deal in all kinds of Toshiba laptop models. Be it body, chip, software, etc. Suraj Computers will fix it in under 24 hours and that too with the best price.
Other Laptop Brand Service: